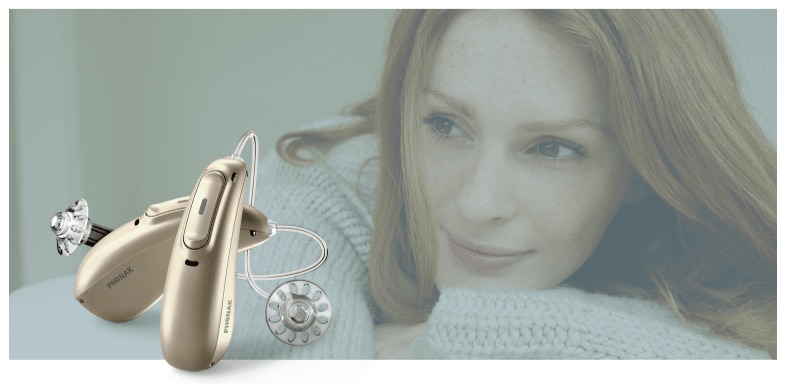 Arizona Hearing Specialists is excited to let you know about our patient loyalty program. We are now offering an early upgrade discount to patients who buy new hearing instruments within three years of their original purchase from us.
The discount is $500 PER INSTRUMENT for up to $1,000 OFF A PAIR!*
As Doctors of Audiology, we understand how important it is for you to hear and communicate your absolute best. We also see firsthand how fast technology advances and the difference these changes make in our patients' hearing ability. Newer technology also includes additional features like rechargeability and direct connectivity to smartphones and TVs. We wanted to find a way to make new technology more affordable to our patients who would like to upgrade every few years.
If you purchased hearing instruments from us within the past three years and are interested in taking advantage of our discount program, please call our office at 520-399-7652 or Request an Appointment by clicking the red button below.
Call Arizona Hearing Specialists at (520) 742-2845 for more information or to schedule an appointment.
---
*Early Upgrade Loyalty Discount Program Terms and Conditions
The early upgrade discount must be used within three years of the date of purchase (NOT the warranty date). The discount is $500 per ear for a total of $1,000 a pair. If only one hearing instrument is initially purchased, then you will have a $500 credit available for that same ear. If two hearing instruments are purchased, but you only want to purchase one using the early upgrade discount, then only $500 can be applied. The discount is not transferable and cannot be combined with any other offer. It cannot be used toward the purchase of hearing instruments if any insurance benefit is being used. The discount is only eligible toward the purchase of hearing instruments and cannot be used toward the purchase of accessories, batteries or supplies, or toward the purchase of CHAMP, Protection Program or other service charges. The discount cannot be used on discounted stock, off-the-shelf hearing instruments or Lyric™ devices. These terms and conditions are subject to change without notice.