Moviegoers flocked in droves last fall to catch the latest remake of "A Star is Born." Plenty went gaga for this latest adaptation about an up-and-coming musician and her relationship with a famous country music singer. Whether you were there for the music or the romance, you might have learned a thing or two about tinnitus, a ringing in the ears that plagues an estimated 20 percent of people in Tucson.
What is Tinnitus?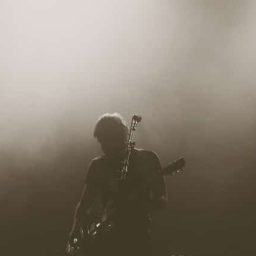 Tinnitus is the perception of noise without an actual external sound source. It is most often described as a ringing in the ears, though it can take many different forms (e.g., hissing, roaring, whooshing, clicking, whistling, humming, etc.). Some people who suffer from tinnitus in Tucson experience it only occasionally, while others suffer constantly. Tinnitus is the result of damage to the tiny hair cells in the inner ear. It is a symptom rather than a condition and can be caused by a wide variety of factors, including:
Meniere's disease
TMJ disorder
Head/neck trauma
Hypertension
Stress
Migraines
Earwax
Ototoxic medications
Benign tumors
Sometimes, the cause of tinnitus is never identified. Because it is incurable, every effort should be taken to avoid tinnitus in the first place. But is this even possible?
Can Tinnitus Be Prevented?
Tinnitus isn't always preventable, but there are steps you can take to decrease your risks of developing it. Your Tucson audiologist recommends limiting your exposure to the following:
Noise. Loud sounds make tinnitus more likely and can worsen its effects. Traffic, loud music and construction all contribute to tinnitus in Tucson. When you're going to be exposed to loud sounds for an extended period, be sure to wear earplugs to help prevent damage from occurring. When listening to music through headphones, experts recommend keeping the volume at 80 dB or lower and taking frequent breaks to give your ears a rest.
Medications. There are over 200 ototoxic medications that can cause temporary or permanent tinnitus and hearing loss. The list includes antibiotics, diuretics, antidepressants, non-steroidal anti-inflammatory medications (NSAIDS) and chemotherapy drugs. Notify your audiologist in Tucson immediately if you notice these side effects when taking a new or higher dose of medication; there may be alternatives that will be less damaging to your hearing.
Stress & Anxiety. Stress by itself won't cause tinnitus, but it can make the ringing in your ears more pronounced. Relaxation exercises such as deep breathing or meditation can help calm you down. Other popular stress reducers to consider include massage and acupuncture.
Earwax. Earwax is a naturally occurring substance that has many benefits, but too much can worsen your tinnitus. Your Tucson audiologist can examine your ears to check for excess wax buildup and remove it safely. Don't try this at home – Q-tips and cotton swabs can actually push earwax deeper into your ear canals, making the problem worse.
Infections. Viral or bacterial infections sometimes lead to tinnitus. If you have recently suffered from a cold or other illness, improvement should occur in a few days. If it does not, make an appointment with your doctor.
Allergies. Allergies don't just cause sneezing and watery eyes; they can also lead to fullness and pressure in the ears, which may cause tinnitus. Over-the-counter drugs such as antihistamines and decongestants may bring relief; if not, consider visiting an allergist for a more permanent solution.
Looking for additional tips on avoiding tinnitus in Tucson? Speak to your audiologist today.