Cochlear implants (CI) are considered the gold standard of treatment for patients experiencing bilateral, severe-to-profound hearing loss. An estimated 30,000 people worldwide receive implants each year (Vaeren¬berg, et al 2014). Despite these numbers, cochlear implant audiologists remain subspecialists within their profession. In many medical centers across the United States, the focus of cochlear implant audiologists is on children and adults with severe to profound hearing loss. Their duties include identification, selection, and rehabilitation of cochlear implant patients. CI specialization is limited to a small number of audiologists; approximately 11% of all audiologists self-identify as working with cochlear implants. This shortage of CI audiologists presents an obstacle to care, but also provides an opportunity for audiologists to participate in the care of adults with severe to profound hearing loss, rather than simply fitting hearing aids.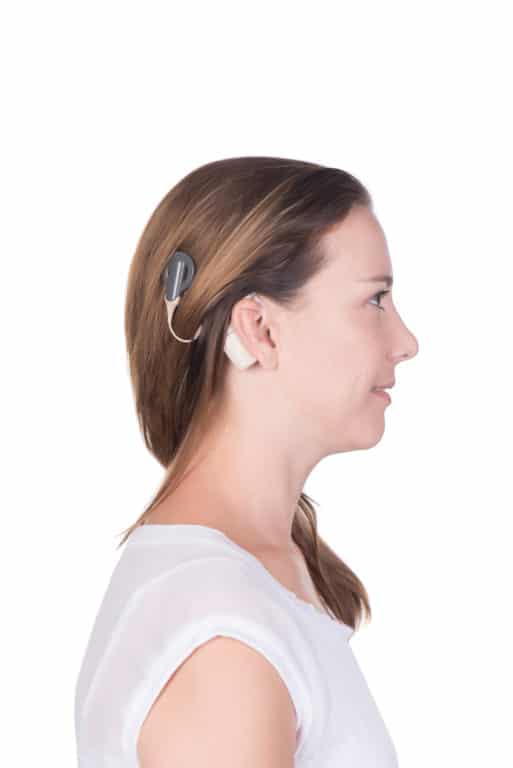 The Cochlear Provider Network is an opportunity for audiologists to become directly involved in offering a full range of reimbursable CI services to adult patients. The network was created by Cochlear Americas as a remedy for the chal¬lenges this shortage of audiologists specializing in CI has caused, and to address the limited benefit hearing aids provide many individuals with severe to profound hearing loss.
Because Medicare and third party insurance companies reimburse for many CI-related services, and hearing aid dispensers aren't usually eligible to receive third-party reimbursements, joining the Cochlear Provider Network can be an important differentiator in a competitive marketplace on the verge of seeing a rise in over-the-counter hearing aids and challenges from big-box retail outlets.
Candidacy requirements for CI are straightforward: an adult with unaided hearing thresholds lower than 60 dB at 500 Hz, 70 dB at 1000 Hz, and 90 dB at 2000 Hz, unaided single word recognition scores below 45 percent in the better ear and documentation of suboptimal hearing aid benefit qualifies CI (Gubbels, et al, 2017). Due to the expanded audiological candidacy requirements, a larger pool of patients, many of whom might be experiencing poor hearing aid benefit, are now eligible for CI. As a result, a larger number of audiolo¬gists unaffiliated with cochlear implant centers are needed to identify and manage these potential CI patients.
Arizona Hearing Specialists is an elite provider of audiology services within the community. An audiologist-owned private practice, they provide a broad range of hearing health care services and have been in practice for 36 years. Based on the realization that CI is a necessary service, AHS joined the Cochlear Provider Network in order to diversify their service offerings and build stronger relationships in the local audiological and ENT communities. They adhere to a comprehensive CI evaluation process that involves a variety of in-depth hearing tests. Once approved, patients are seen for an initial activation two weeks post-surgery, and then scheduled for regular follow-up appointments over the next 24 months. Joining the Cochlear Provider Network has been a boon to their reputation; AHS is more highly esteemed in the community and viewed as more of a medical practice nowadays. Referring physicians are confident they will work toward finding the best solution for their patients instead of simply selling them hearing aids.
References
Gubbels, S. P., Gartrell, B. C., Ploch, J. L. and Hanson, K.D. (2017), Can routine office-based audiometry predict cochlear implant evaluation results?. The Laryngoscope, 127: 216–222