Most people take their hearing for granted, giving little thought to this vital sense until there is a problem. For the 48 million Americans who contend with hearing loss on a daily basis, everyday life can be a struggle.
Hearing loss affects people of all ages—even children and teenagers. In fact, two-thirds of patients are under the age of 65. Hearing loss isn't just caused by aging; it can result from noise exposure, disease, trauma, or ototoxic medications.
The Parts of the Ear
Before you learn more about the types and causes of hearing loss, it is important to understand how the ear works.
The ear consists of three parts:
The outer ear, which is the visible portion and includes the bowl-shaped concha where sounds enter the ear.
The middle ear, which contains the ear canal, ear drum (tympanic membrane) and three tiny bones called ossicles.
The inner ear, which consists of the cochlea and semi-circular canals structure. The inner ear is responsible for sound direction and balance.
In addition to the ear, your auditory system contains a bundle of auditory nerves that transmit signals from the inner ear to the brain's hearing center.
The Types of Hearing Loss
There are three main types of hearing loss, depending on which part of the ear is damaged.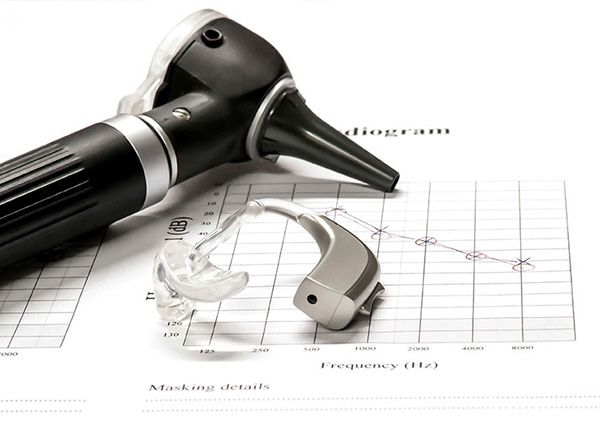 Sensorineural hearing loss is by far the most common type, making up 90 percent of all cases. Often referred to as nerve deafness, sensorineural hearing loss occurs when there is damage to the inner ear. It is most commonly caused by aging or noise exposure, but may also occur due to:
Viral infections
Trauma
Hereditary factors
Autoimmune disorders
Diseases
Malformations of the inner ear
Ototoxic medications
Benign tumors
There is no cure for sensorineural hearing loss, but most patients can be treated successfully with hearing aids.
Conductive hearing loss involves damage to the middle or outer ear and in many cases, may be treatable. Conductive hearing loss is caused by:
Excess fluid
Earwax buildup
Ear infections
Allergies
Objects in the ear
Bony growths known as otosclerosis
Benign tumors
Patients may benefit from medications or surgery, depending on the exact cause of their conductive hearing loss.
Mixed hearing loss is a combination of sensorineural and conductive and involves damage to the inner and middle or outer ear. Treatment options depend on the extent and degree of hearing loss, as well as the underlying cause.
Hearing with Two Ears
Hearing loss typically affects both ears equally, but many people experience different severities of hearing loss in each ear. While it may be intuitive to only treat the worse ear for these patients, there are many reasons why treating hearing loss in both ears is beneficial.
Binaural hearing is a term that refers to hearing the same in both ears. Healthy hearing in both ears is advantageous for many reasons, including:
It takes advantage of our ears' natural ability to localize sound and determine which direction it's coming from.
It improves hearing in noisy situations where there is distracting background noise.
It reduces stress on the cognitive system, which lowers the risk of cognitive decline and even conditions like dementia.
It improves ability to decipher speech in any setting.
Call Arizona Hearing Specialists at (520) 399-7652 for more information or to schedule an appointment.