October in Tucson means the temperature finally drops from the 90s to the 80s! While those temperatures might not quite put you in the mood for pumpkin spice lattes, fall does mark the beginning of hunting season in Arizona. It's important to practice safety tips to ensure your ears are protected from the potentially damaging sounds of gunshots.
Firearms Are a Hearing Safety Hazard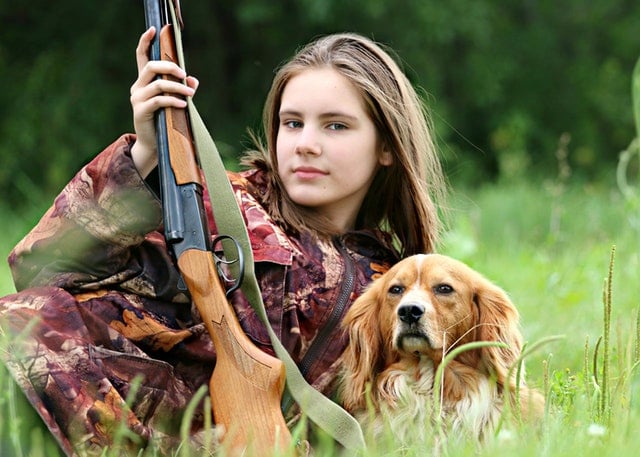 Noise is one of the most common causes of hearing loss in Tucson. Sounds measuring 85 decibels (dB) or louder can cause irreversible hearing damage if you aren't prepared. That's a volume level equivalent to the sound of traffic in downtown Tucson; you can listen safely for up to eight hours without harm.
The louder the sound, the less safe exposure time you have; at 100 dB, damage to the hair cells in the cochlea of the inner ear can occur in only 15 minutes. These sensory cells are responsible for converting sounds into electrical signals that are then transmitted to the brain for interpretation; once they are damaged, they won't grow back and your hearing ability will be affected.
How loud is a gunshot?
Because firearms average between 140-165 dB, the sound from a single gunshot may be loud enough to cause instant, irreversible damage to these hair cells. Anybody who uses a gun for sport or as part of their job—a list that includes hunters, law enforcement officials and military personnel—must protect their ears to prevent the possibility of hearing loss.
What kind of hearing proteciton should you use at a firearm range?
There are two types of hearing protection recommended for those who use firearms:
Earplugs

This option is lightweight, comfortable, easy to carry around, and provide a tight seal to protect from loud noise. Look for plugs made specifically for shooters; these have acoustic filters that allow you to hear the sounds of approaching game and other hunters, and a tiny valve that suppresses noise, closing automatically when struck by a sound wave to protect your ears from sudden, damaging noise.

Earmuffs

These cover the entire ear for added protection; they are are easy to put on and remove come in electronic styles that offer the same amplification and noise suppression features as shooter's earplugs, automatically protecting your ears from loud sounds. Earmuffs are a little bigger and bulkier to carry around, so that's one thing to consider if you are bringing a lot of gear.
Do you know what a noise reduciton rating is?
Both options are great choices for protecting your hearing; just be sure to pay attention to each product's Noise Reduction Rating (NRR). This will give you an indication of how much decibel reduction is provided. Most earplugs and earmuffs will provide an NRR between 15 and 33 decibels. If you want to be sure to cover all bases and double up on protection, you can even wear your earmuffs over a pair of earplugs.
Additional tips to protect your hearing when hunting (or even just taking a trip to the firing range) include using a gun suppressor to reduce the volume of each shot, though you'll want to make sure these are legal where you're using firearms, and taking a brief break in between each round to allow your ears a chance to rest and recover.
Contact us to learn more about hearing protection.
If you'd like more information on firearms and hearing safety, contact your audiologist in Tucson.
Learn More About Hearing Loss