Individuals with hearing loss in Tucson are faced with challenges in everyday life that most of us take for granted. Driving is one of them; it isn't enough to buckle up and adjust your mirrors – if you have hearing loss, you'll have to take extra precautions to ensure safe travels, whether you're running errands across town or hitting the interstate for a longer trip.
Safe Driving Tips with Hearing Loss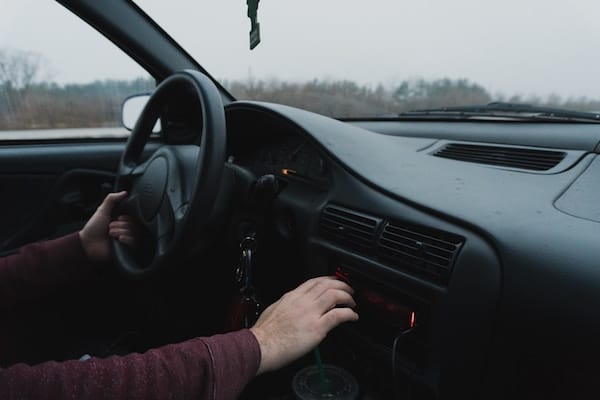 For many of us, driving is as natural as breathing – and we give it about the same amount of thought. But people with hearing loss have to be extra vigilant from the moment they back out of the driveway until they reach their destination.
We all rely on visual cues when driving – but good hearing is every bit as important. We need to be able to hear alerts such as honking horns and emergency vehicle sirens. Hearing loss doesn't affect your driving skills, but it can lead to an accident if you aren't extra careful.
To ensure you make it safely from Point A to Point B when driving with hearing loss in Tucson, pay attention to the following tips.
See a Tucson audiologist. If you haven't been to an audiologist yet to treat your hearing impairment, schedule an appointment as soon as possible. Untreated hearing loss won't just make driving more difficult – it can lead to a variety of physical, social and psychological problems impacting many aspects of your daily life.
Get rid of distractions. Distracted driving accounted for 3,500 traffic deaths in 2016 and 390,000 injuries in 2015, according to data from the National Highway Traffic Safety Administration. Distractions come in many forms, from inanimate objects like phones to living, breathing organisms ("backseat drivers" come to mind). Practicing the following habits will help keep you safe while driving.

Turn down the radio. Few of us drive in complete silence and we certainly aren't advocating that. But keep the volume turned down to a reasonable level whether you are listening to music, a favorite podcast, an audiobook or "Car Talk." If the volume is too high you might miss important sounds and will have trouble concentrating.
Limit your conversations. Again, we don't expect you to drive 50 miles (or even 5) without ever opening your mouth, but conversations divert your attention from where it belongs – the road ahead. Politely let any passengers know your hearing impairment requires you to concentrate on your driving rather than idle chitchat.
Keep the windows closed. Whether you're driving through the heart of downtown or across the vast desert, road noise can significantly interfere with your ability to hear. Keep the windows closed (this is Arizona, so that's probably a given most of the year anyway) and turn on the A/C if you're too warm.
Put away the cellphone. Cellphones are by far the biggest contributors of distracted driving in Tucson. Unless you have a hands-free headset, it's virtually impossible to pay attention to the road and talk – so don't even try. And never, ever text while driving.

Take care of your vision. Drivers with hearing loss rely even more on visual cues than everybody else. Make sure to have annual vision exams and always wear glasses or contacts while driving if you have prescription lenses. Additional things that can help visually include:

Full-view rearview mirror. Extended rearview mirrors are available for drivers who would benefit from a wider field of vision and want to reduce blind spots.
Backup cameras. Many of today's vehicles have dash-mounted backup cameras to alert you to hazards while you are backing up. These are especially useful for people with hearing loss.
Reflections. Here's an old-school solution that won't cost you a dime: reflective glass surfaces can alert you to flashing lights and other dangers when driving in the city. Learn to glance at mirrored surfaces frequently to keep you safe.

Obey the law. A hearing impairment requires extra care behind the wheel; it goes without saying that you should not speed or drive recklessly. If you get pulled over by one of Tucson's finest, let them know you have trouble hearing in order to prevent any misunderstandings.
For more tips on safe driving with hearing loss, speak to your Tucson audiologist today.
---
Related Hearing Loss Posts:
---
Our Tucson Audiologists Office Locations