It often seems that technology is improving at such a rapid-fire pace it's hard to keep up. Once upon a time nearly every house in Tucson had a metal antenna on its roof, and nowadays people throughout Arizona stream movies on their smartphones. It's hard to believe these changes have occurred in little over a generation! Advanced technology isn't just the domain of entertainment; it's also had an impact on the world of health care. In fact, patients with hearing loss in Tucson may soon benefit from some incredible technological breakthroughs that are taking place in London.
Smart Caption Glasses: A Boon for the Hearing Impaired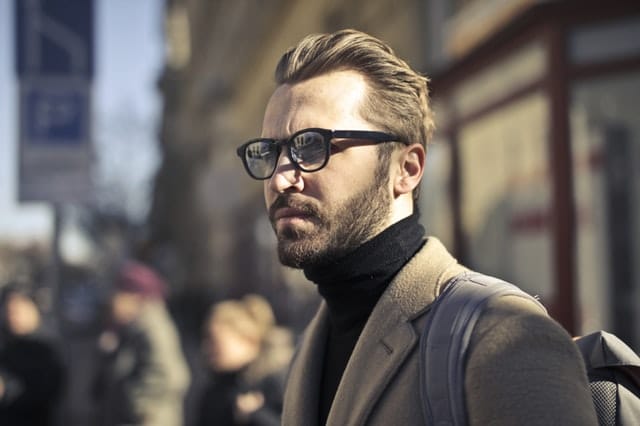 It sounds a bit ironic, but a device made for the eyes will actually benefit individuals with poor hearing. Making their debut last week at the National Theater in London, these "smart caption glasses" use Augmented Reality (AR) to provide live subtitles for audience members with hearing loss. Currently available at no charge for those attending the play "War Horse" or the musical "Hadestown," they'll be available for use for all shows beginning in 2019.
The smartglasses work by displaying dialogue in real time as the actors say it, relying on software that follows live speech and responds to certain stage directions, such as lighting changes, to ensure the subtitles show up in the right place. The words are then sent to the glasses via Wi-Fi. This allows audience members wearing the glasses to react to important moments, such as jokes, at the same time as everybody else.
The benefits of this technology are plentiful. Off-stage monitors or dialogue cards force patrons to look away from the action, moving between the actors and the words, which is distracting and a less immersive experience. Having the words displayed on patrons' smartphones, an early alternative idea, would have been equally problematic. In the end, the smartglasses, whose technology took two years to perfect, won out.
How Much do They Cost?
Each pair cost $1,050, and with the theater purchasing 50 initially, that represented a pretty big capital investment. But according to audiologists, one in six Britons experiences hearing loss – numbers similar to those in Arizona and throughout the United States – so it seemed like a smart and forward-thinking decision.
If you're hard of hearing and think a pair of smartglasses would be really cool the next time you see "Hamilton," we concur, sir. But don't get your hopes up; it's going to take some time for smart caption glasses to cross the pond and catch on elsewhere. In the meantime, be content in the knowledge that as fast as technology is advancing, there are sure to be continued breakthroughs for those with hearing loss in Arizona.