You know what happens this week – Valentine's Day! Don't let your hearing loss prevent you from celebrating this holiday with your loved ones. Who said hearing loss should prevent you from planning a romantic evening?
Going Out with Hearing Loss
Having hearing loss does not have to prevent you from going out for a nice dinner. Below are our top tips that will help you plan the perfect dinner.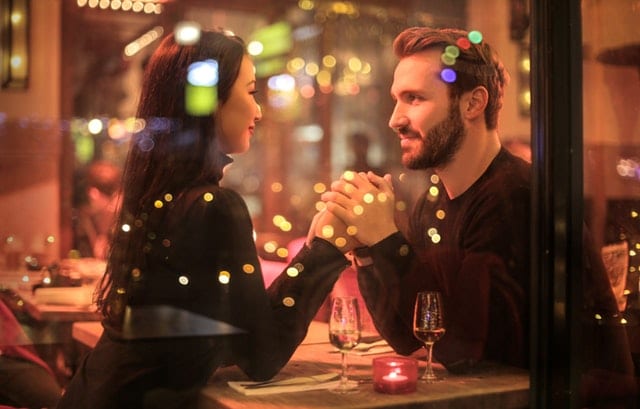 Pick the right restaurant – there are countless places to eat in Tucson, Green Valley and the surrounding Arizona communities. Try to choose one that has carpeting and widely spaced tables, covered in fabric tablecloths. These soft fabrics help absorb sounds and the table spacing helps prevent commotion, common in a busy restaurant.
Select the time – choosing the time you eat is just as important as deciding where you eat. Your Tucson audiologist suggests avoiding the lunch and dinner rush and instead making a reservation for a time when the restaurant is empty, such as 4:30 p.m. We know, that's a tad early but you'll miss the onslaught of people and will be home by 7!
Decide on the right seat at the table – if given the choice, you should sit with your back against the wall. This will help prevent background noise from interfering in your conversation. You should also try to get a table as far away from the busy areas, like the hostess desk and the kitchen. If you take our previous advice and eat at a slower time of day, there will be plenty of empty tables to choose from.
Choose what to eat – this is probably the most important part of any dinner: the food. When you arrive, request a printed list of the day's specials. If the specials are not already printed up, just explain your hearing difficulties. The staff will be able to write them out.
Eating at Home with Hearing Loss
If an intimate home cooked meal is more your style, never fear. We have some tips for that too:
Choose the right music – turn down the romantic music, at least during the meal (your Tucson audiologist recommends turning it completely off). It creates additional background noise that needs to get filtered out.
Select the right decorations – while beautiful, you should remove candles and centerpieces from the table. They add unnecessary obstacles for those who rely on lip reading.
Choose the right meal – meal prep is your friend when creating a complicated feast. Write out a schedule beforehand to make sure everything is ready at the same time. This will help prevent you from trying to have a conversation while moving around the kitchen.
As you can see, having the perfect evening is easy as long as you plan. Don't let your hearing loss stand in the way of celebrating with your loved ones this Valentine's Day.
To learn more about leading your best life with hearing loss, contact your Tucson audiologist today.