If you have recently been diagnosed with hearing loss or referred to an audiologist in Tucson for further evaluation, you probably have a lot of emotions swirling through your head. It's natural to feel a little nervous when facing the unexpected.
Bringing a companion along to your first appointment will provide you with a familiar face (and much-needed emotional support) and will prove helpful to your audiologist, too.
Hearing Loss Affects the Whole Family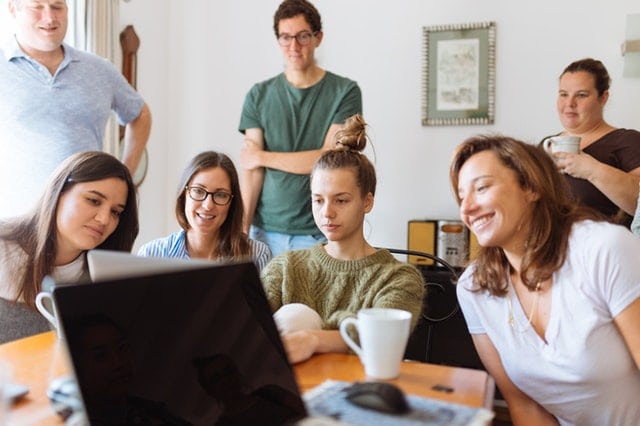 About 20 percent of the population experiences hearing loss in Tucson. Usually, symptoms develop very gradually, making detection difficult.
Your brain adjusts automatically to a reduction in hearing ability, filling in any missing gaps in conversations.
Unfortunately, this occurs at the expense of other important functions, such as memory and cognition.
The longer your hearing loss goes untreated, the higher your risks for developing an associated condition, such as depression, dementia or diabetes.
Tucson residents diagnosed with a hearing impairment are urged to bring a spouse, family member or close friend with them for their initial audiology appointment.
Your Hearing Loss Affects Your Friends and Family
You aren't the only one affected by your hearing loss; a 2009 study examined 1,500 people with hearing loss and found the following:
44 percent said relationships with their partner, friends or family suffered because of their hearing trouble
34 percent indicated they had lost touch with friends or seen their marriage come to an end because of communication issues directly related to their hearing loss
69 percent said hearing loss hampered their ability to participate in daily conversations, and over half said they felt excluded from social situations
For these reasons, it makes sense to bring along a companion who is familiar with your hearing loss.
This person can help shed light on the extent of your impairment and share how it affects them and other family members – information that your Tucson audiologist will find invaluable in coming up with a treatment solution.
In addition, having somebody close to you will prove comforting in what is certainly a trying time. It's a nice show of solidarity that they care about you and want to see you get better.
It's helpful to have an open, honest discussion about your hearing troubles – especially if you have shied away from the topic before.
When it's time for your appointment, we hope you'll take the advice of your Tucson hearing specialist and bring along a companion for emotional support.
---
Related Hearing Loss Posts:
---
Our Tucson Audiologists Office Locations