When you think of October, fall foliage, pumpkins, and Halloween probably come to mind. Did you also know it is National Audiology Awareness Month? Your Tucson audiologist wants to make you aware of the prevalence of hearing loss in Arizona and across the country. It's a widespread problem affecting 48 million Americans of all ages. While hearing loss is irreversible, steps can be taken to help prevent it. One of the easiest things you can do if you're a musician, or attend frequent concerts, is to protect your ears with a pair of musician's earplugs.
Noise-Induced Hearing Loss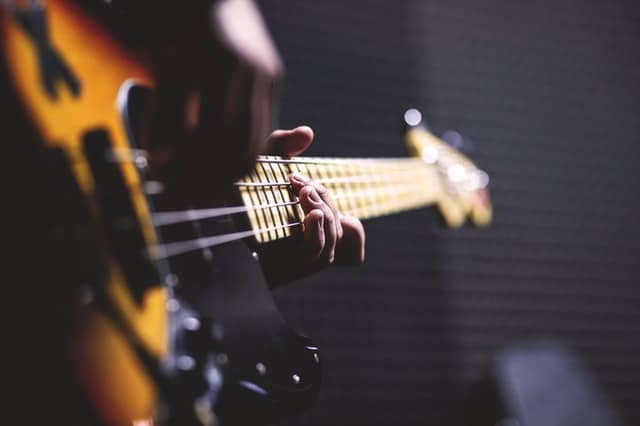 Hearing loss isn't confined to senior citizens. People of all ages in Tucson can develop it when exposed to excessive noise. Sounds that exceed 85 decibels can cause permanent damage to the hair cells in your inner ear; this condition is called noise-induced hearing loss and is a leading cause of hearing loss in young people throughout Arizona. It's particularly problematic for musicians, not surprising given that the volume level of music at concerts averages 100 to 120 decibels. At this rate, irreversible hearing loss can occur in as little as two minutes.
Good hearing is an essential part of the music process. In order to compose music and play it accurately, you need to be able to hear it! Exposure to the high decibel levels associated with this profession has resulted in hearing loss and tinnitus for many of the best-known names in rock and roll. The list of musicians suffering from hearing damage related to their playing days is illustrious and includes Pete Townshend and Roger Daltrey of The Who; Phil Collins; Eric Clapton; Brian Wilson; Chris Martin; and Neil Young. Perhaps this extinguished group of talented gentlemen would have fared better had they invested in musician's earplugs during the height of their careers.
Protecting Your Ears with Musician's Earplugs
Unlike some types of hearing loss – such as that caused by the natural aging process or hereditary factors – noise-induced hearing loss can be prevented by relying on hearing protection.
Musician's earplugs are specially made for people who play music on a regular basis. Unlike traditional earplugs, which block noise from entering the ear canals, musician's earplugs consist of a diaphragm and earmold that reduce sound evenly across the entire frequency range. This process, known as attenuation, results in high-fidelity sound that is smooth and flat as opposed to the muffled distortion a normal pair of earplugs will cause. Speech and music sound clear and natural, allowing aspiring Lennons and McCartneys to take full advantage of their natural talents. (It should be noted that musician's earplugs do have their limitations; they won't make bad singers good, but that's a topic for another time.)
Another advantage of musician's earplugs? Interchangeable attenuators for different listening situations. You won't need the same protection when rehearsing in private that you would playing to a sold-out arena crowd, so you'll have the ability to swap these out depending on the circumstances. Musician's earplugs also allow you to do away with oversized loudspeaker monitoring systems that take up valuable stage space (and increase noise levels in the process, adding to your risk of developing hearing loss).
If you're a Tucson musician and haven't given much thought to protecting your hearing, take advantage of National Audiology Awareness Month and contact an audiologist for information on musician's earplugs.