Many older adults in Tucson are experiencing hearing loss. Yes, we're t-t-talkin' 'bout your generation, Baby Boomers! All those concerts and music festivals in your youth may finally be catching up to you.
Peace, Love & Hearing Loss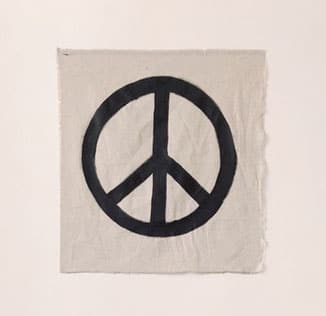 One of the biggest contributors to hearing loss is loud noise—particularly from music. The dangers weren't as well-known 50 years ago; much like cigarettes, many people didn't think a few hours of screaming guitar solos could cause harm.
A recent Harris Poll surveyed 1,000 adults aged 65 to 80—the so-called "Woodstock Generation." Almost half who listened to loud or very loud music in their teens—47 percent—are dealing with hearing loss today. Other findings from the survey:
52 percent have difficulty understanding what is being said in loud environments such as busy restaurants
41 percent say hearing loss has negatively affected their ability to participate in social activities or gatherings
40 percent have needed people to repeat what they have said in conversations
40 percent have missed words in conversations
38 percent say hearing loss impacts relationships with family and friends
70 percent of those polled said they wished they were able to hear music the way they did when they were younger.
Despite the moniker, not all members of the Woodstock Generation attended the legendary three-day music festival on Max Yasgur's farm in Bethel, New York. (In fact, the number of people claiming to have been at Woodstock has always far outnumbered the official tally of 400,000). Even those who were lucky enough to snag a spot can't solely blame the festival; a number of factors combine to cause hearing loss. Those same individuals might have worked a noisy job, such as construction, or suffered a war-related injury.
It's also important to note that for many people, hearing naturally declines with age. About one-third of people in Tucson report some degree of hearing loss by age 65; at 75, that number is closer to half. Even those who never witnessed Jimi Hendrix playing "The Star-Spangled Banner" on his guitar that final muddy morning might still be suffering the effects of a lifetime of hearing exposure.
Nevertheless, noise-induced hearing loss serves as a cautionary tale to those of us today who enjoy live music. Wearing earplugs today will improve your chances of being able to enjoy music well into your golden years! For more information on hearing loss and ear protection, make an appointment with an audiologist in Tucson.
---
Related Hearing Loss Posts:
---
Our Tucson Audiologists Office Locations