When you've got hearing loss in Tucson, it's difficult to enjoy many of activities that others take for granted. Dining out is a prime example. For most of us, our biggest complaint might be too few croutons in the salad; but for a person with hearing loss, noise often makes the experience unpleasant. There is an argument to be made that restaurant noise is actually a form of discrimination against the hearing-impaired.
Background Noise & Hearing Loss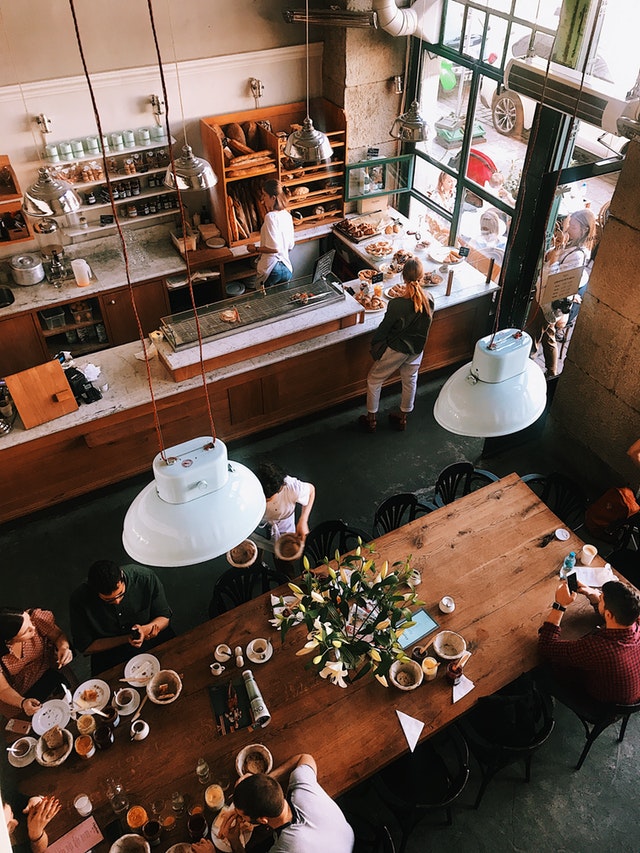 48 million Americans experience hearing loss. About nine out of 10 can be helped with hearing aids; while these devices do an excellent job in most situations, there are instances in which they fall short. Background noise is one of those – and restaurants are among the worst offenders.
The Title III of the Americans With Disabilities Act stipulates that all places of public accommodation, including restaurants, must accommodate people with disabilities. The question is, does hearing loss count as a disability? The law does not distinguish, leaving hearing-impaired diners who might ask for a new table in a more intimate spot away from busy guest traffic or a noisy kitchen, or ask restaurant staff to lower the volume of the music without much recourse when those requests are denied. The reasons may be valid – perhaps the volume of the music cannot be changed, or there are no available spots in quieter corners – or maybe management simply doesn't wish to comply with the request. That has some patrons with hearing loss seeking help from the law.
Make no mistake about it: restaurants are often extremely noisy. Depending on square footage, acoustics, floor plans, popularity and music, noise levels regularly reach 75 to 85 decibels. At those levels, only about half of all speech is intelligible. Some places can easily exceed 95 decibels. That's equivalent to the sound of a lawn mower and loud enough to cause hearing damage in about an hour. That means you'd better start shoveling down those escargot (or chicken nuggets, if that's how you roll) quickly.
An estimated one out of four adults in Tucson has trouble hearing; the older you are, the more likely it is that you'll experience hearing loss. Restaurants sort of function as a double-edged sword; not only is it difficult for these people to enjoy a good meal there (regardless of food quality), but the restaurants themselves actually contribute to the problem of hearing loss.
What Options Do Diners Have?
Part of the problem lies in the design of many restaurants nowadays. Open kitchens are popular, but while it's interesting to watch the chef prepare your meal, doing so intensifies the overall volume. People with hearing loss aren't the only ones affected; those with related hearing disorders such as tinnitus and hyperacusis can also feel the pain.
Tucson diners do have a few options when it comes to restaurant noise. Smartphone apps such as Soundprint and iHEARu provide information on noise levels in restaurants and can help you find quieter places to eat. And while you can always ask management to turn down the volume, this isn't always possible. There's only so much some restaurants can do. Ashok Bajaj, owner of a Washington, D.C. restaurant called Rasika, says, "When you go to a restaurant, you are dining with others; you are not just dining by yourself. Diners have to be mindful that, if you go into a restaurant with 100 seats, it is going to be noisy no matter what you do. Sometimes you get a loud table, and there is nothing you can control about it. We accommodate our guests the best we can. It is difficult for the restaurant to please everybody."
As far as the law goes, the disability-rights aspect of noise continues to evolve. If you're eating out and the restaurant staff won't accommodate your request, you can't call the police. The matter is a civil one, not criminal, so your only recourse would be to file a lawsuit  or noise complaint – but who wants to go to all that trouble? Admittedly, the Department of Justice rarely enforces actions against perpetrators of these types of violations. The focus on disability rights tends to center on wheelchair-accessible bathrooms and ramps instead.
Your Tucson audiologist recommends dining during off-peak times to avoid as much noise as possible. If the restaurant accepts reservations, ask for a corner table (or a quieter back room, if one is available). Check out online review sites such as Yelp for feedback from other diners. And always wear your hearing aids. If the noise is simply too loud, you can turn down the volume. This won't help conversations, but you might be able to enjoy your foie gras in peace. Or, you can always opt for takeout.
---
Related Hearing Loss Posts:
---
Our Tucson Audiologists Office Locations