Arizona is known for its brutal heat, and Tucson residents with hearing aids must take extra precautions during the summer months – and any other time the temperature climbs – to  protect their pricey investment.
Hot Temperatures & Internal Circuitry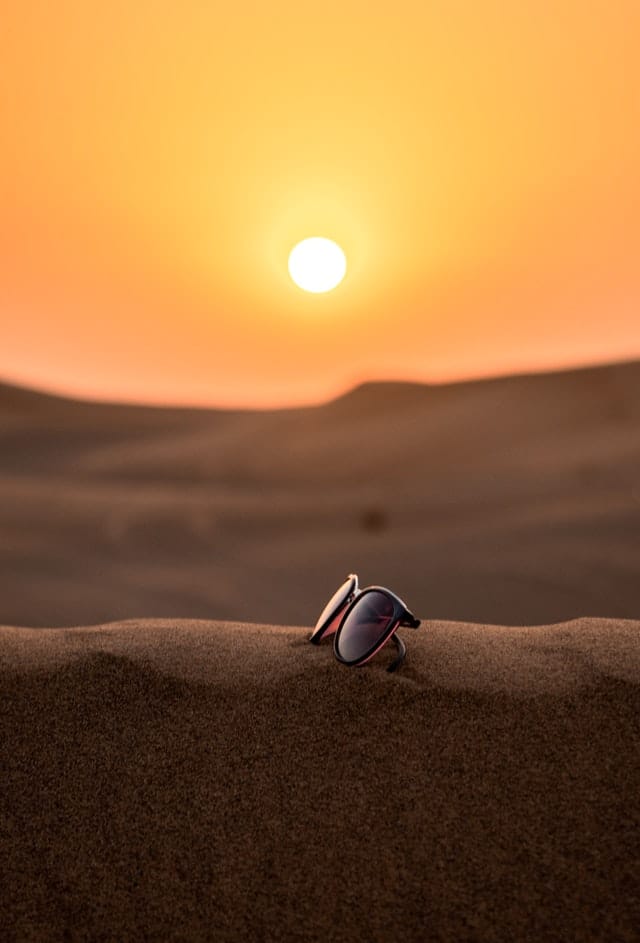 Summertime is a great opportunity to get outside and enjoy the bountiful offerings in Tucson.
Most residents are well-acclimated to extreme temperatures (or at least have the good sense to hole up indoors with the A/C blasting when the weather is too hot).
But while you may be able to deal with the heat, your hearing aids cannot.
They are susceptible to damage unless you take steps to protect them during the warmest months of the year.
These tips will help keep your hearing aids in good working condition whenever Mother Nature decides to turn up the heat.
Don't expose hearing aids to direct sunlight. Many Arizonans head for cool bodies of water to take a respite from triple-digit temperatures. Good plan – but be sure to protect your hearing aids when going outdoors. Exposure to direct sunlight isn't only bad for vampires, it can hurt your hearing aids, too. The plastic casing can melt, and the internal electronics could short-circuit. Wear a wide-brimmed hat if you are going to be walking around for any length of time and pack a protective case to store them in for extra protection.
Keep hearing aids out of the heat. Sunlight isn't the only danger posed to your hearing aids. Heat can also cause them to malfunction (and isn't good for battery life, either). If you think you're getting the upper hand by tossing them in the glove compartment while venturing outside for a few hours, guess again: the temperature inside your vehicle can easily soar to 120º or more, even if it's relatively cool outdoors. We always want you to wear your hearing aids, but if you're going to be outdoors in the heat and sunshine and don't have any place to store them safely, it's best to leave them at home.
Keep hearing aids dry. That aforementioned trip to a cool lake or stream also poses a hazard to your hearing aids. Moisture can cause plenty of damage, too – especially if it finds its way inside your hearing aids. Take them out of your ears when swimming and wading, or if caught in a sudden downpour. Those summer monsoons in Tucson often build up with little warning, so make it a habit to carry around an umbrella. Even if it isn't raining, high humidity can harm your hearing aids too, so consider investing in a dehumidifier. This will wick away moisture when you aren't wearing them and help extend their lifespan.
Lotions and chemicals can cause damage, too. Be sure to remove your hearing aids whenever you are applying anything from a spray bottle or squeeze tube! This includes hairspray, sunscreen and mosquito repellent. The chemicals in these lotions can cause permanent damage to your hearing aids. If you do accidentally get a little lotion or spray on your hearing aids, wipe them off with a dry, clean cloth.
These steps will help protect your hearing aids from damage during the summertime. For more tips on extending the life of your hearing aids, give your Tucson audiologist a call.
---
Related Hearing Loss Posts:
---
Our Tucson Audiologists Office Locations