Statistics show that about one out in five Tucson residents experiences tinnitus. You'd think a ringing in the ears would be pretty noticeable, but not everybody who suffers from tinnitus is aware of it. The signs can be surprisingly subtle.
What is Tinnitus?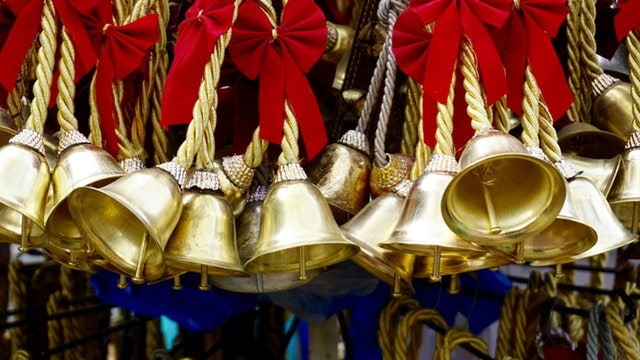 Simply put, tinnitus is the perception of sound when there is no external noise occurring. This widespread health concern affects 50 million Americans, making it extremely common.
It varies in degree and intensity; for some, it's a minor distraction that comes and goes, but for others, tinnitus is a constant and debilitating.
While it's most commonly referred to as a ringing in the ears, people in Tucson with tinnitus report a variety of other sounds including hissing, roaring, whooshing, buzzing, clicking, whistling, and more.
We don't call tinnitus a medical condition because it's actually the symptom of something else. There are many causes of tinnitus, including noise exposure, diseases, head and neck trauma, hearing loss, migraine headaches, and ototoxic medications. Often, the exact cause is never determined.
Tinnitus is most noticeable in quiet environments. It can interfere with sleep and may lead to daytime fatigue, decreased mental alertness, stress, anxiety, depression, and more.
It can lead to decreased productivity at work and put a strain on personal relationships. Tinnitus can be described in many ways, but the word "fun" is hardly ever used!
In many cases, people are unaware of tinnitus because their symptoms are mild. For some, the condition is intermittent. Others attribute daytime tiredness to staying up too late the night before or a lack of caffeine.
Unfortunately, chugging coffee won't get rid you of tinnitus (though it'll do a great job of clearing your bladder). There is no cure for tinnitus just yet, but your Tucson audiologist can help you manage it so it's less of a distraction in your daily life.
Managing Tinnitus Symptoms
Occasionally, tinnitus can be reversed if the condition causing it is benign and easily treated (think earwax buildup, for instance). Switching to a different medication might also help.
But most of the time, treatment centers on focusing the brain's attention away from the tinnitus. This may be achieved through white noise therapy and other masking techniques that work by diverting attention away from the ringing in your ears.
Other strategies for managing tinnitus symptoms include counseling, relaxation exercises, diet and lifestyle modifications, and more.
Your Tucson audiologist can help you find ways of effectively dealing with tinnitus and reducing its impact on your life. If you're bothered by a ringing in the ears or other distraction, schedule an appointment today.