Hearing loss has many Tucson residents searching for a solution. There is no denying the effectiveness of hearing aids, but some patients are reluctant to wear them for a variety of reasons. With the rise in popularity of alternative medicine, could an ancient Chinese remedy hold the key to improved hearing?
How Acupuncture Works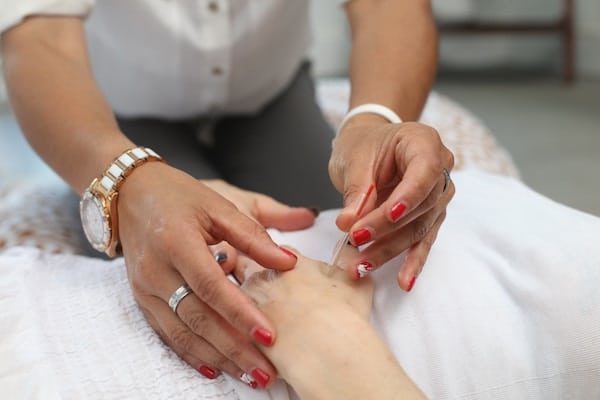 Acupuncture has been popular in China for centuries. The practice involves inserting thin needles into the body, often accompanied by heat, pressure or laser light, to help promote natural healing. It is believed by the Chinese that when certain points in the body undergo "needling," the nervous system is stimulated, causing chemicals and hormones to be released into the muscles, spinal cord and brain.
Practitioners of Chinese medicine insist that this practice, especially when performed in a carefully orchestrated manner, will help cure a variety of ailments. Claims about acupuncture's ability to reverse deafness, sudden sensorineural hearing loss and tinnitus date back to the 1940s, but there is little solid evidence to back any of this up.
Do studies support the use of acupuncture?
A February 2015  study published in International Journal of Clinical and Experimental Medicine compiled results from a dozen earlier studies to examine whether acupuncture offers any benefit to patients with sensorineural hearing loss (also known as nerve deafness). The results did find that some patients noted improved hearing following acupuncture treatment, especially when they were also given medication to treat their condition. But the authors determined the study had some flaws, namely:
The sample size was small
Safety data was inadequate
It is impossible to determine whether the positive results were due to the acupuncture, medication, the placebo effect or a combination of factors
The research was conducted in China, where medicine is practiced very differently
Were the positive effects measurable?
There have been other Chinese studies looking at the effects of acupuncture treatment on sudden deafness. Results indicated that two-thirds of subjects benefited from a so-called "therapeutic effect" after treatment. Again, a small sample size and the lack of a control group limit the validity of these findings.
What did studies outside of China show?
The British Tinnitus Association did their own research on acupuncture being used as a treatment for tinnitus (ringing in the ears) and determined there was no evidence to prove that the treatment was effective.
This isn't to say that acupuncture isn't completely without merit for tinnitus patients; it does appear to have a calming effect that helps reduce stress and anxiety. Because these are triggers for tinnitus flare-ups, patients may benefit in a roundabout way. Tinnitus has also been proven to reduce pain, another trigger for tinnitus.  
Have you considered visitng an audiologist?
While acupuncture might not be the medical miracle Chinese wisdom would have us believe, it's essentially harmless and might help in related ways. Your best bet if you are suffering from hearing loss or tinnitus, however, is to make an appointment with an audiologist in Tucson. Western medicine does have some effective solutions for hearing problems.
Learn More About Hearing Loss