Nine out of ten people with hearing loss in Tucson benefit from the use of hearing aids. Not only do these devices help reconnect you with friends and loved ones and allow you to enjoy your favorite activities; research shows they can also help prevent many health complications associated with hearing impairment—including memory problems.
Further Evidence that Hearing Aids Prevent Dementia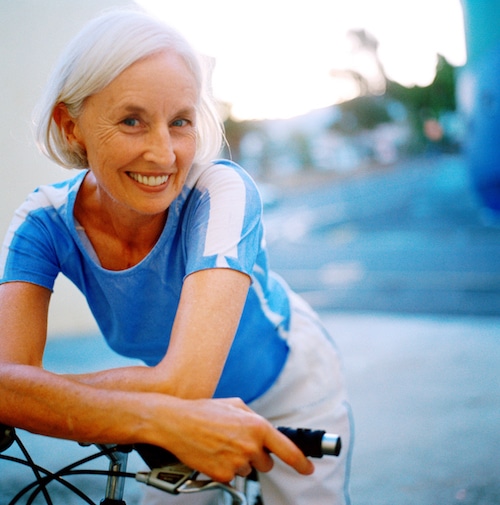 A recent study by researchers at the University of Michigan found that people who treat their hearing loss with hearing aids have lower odds of developing three common health problems associated with aging: dementia, depression and falls.
The results, published in the Journal of the American Geriatrics Society, are the latest in a long line of research that supports a link between hearing loss, memory problems and dementia.
What did hearing loss research show?
Researchers looked at managed care insurance claims for 114,862 adults 66 years or older with hearing loss between 2008 and 2016 to determine which patients were prescribed hearing aids, which were not and which individuals in both groups were later diagnosed with dementia, depression or injuries related to a fall. They learned that those patients who received hearing aids within three years following their initial diagnosis experienced lower rates of dementia, depression and falls than those who did not treat their condition with hearing aids.
Study author Elham Mahmoudi, Ph.D., says, "Cognitive decline is much higher among people with hearing loss." Dr. Mahmoudi is an assistant professor in the University of Michigan's department of family medicine. He also points out that the study suggests hearing aids might help delay the onset of dementia—the largest study so far to examine a possible connection between the two.
The results are hardly news to experts.
A number of studies over the years have pointed to a link between hearing loss and memory issues. Last year, researchers examined the results of 36 different studies and found that age-related hearing loss was associated with an increased risk of dementia.
The results were published in JAMA Otolaryngology—Head & Neck Surgery. Other studies have found a correlation between hearing loss and depression and falls. What was less clear was whether hearing aids could be used to delay or prevent dementia.
Dr. Mahmoudi's findings support several smaller studies that have addressed the topic in recent years.
The Link Between Hearing Loss & Cognitive Decline
The exact reason for the link between hearing loss and overall brain health is unclear, but many scientists believe that the brain must work harder to interpret sounds in people with damaged hearing; doing so requires cognitive resources that would otherwise be used in areas such as memory and cognition.
It's also possible that hearing loss causes physical changes to the brain that negatively affect memory. Furthermore, hearing loss often triggers social isolation, which has been linked to a variety of health problems, including Alzheimer's disease.
For now, these are theories; there's no hard evidence from Dr. Mahmoudi's or anybody else's research that hearing loss actually causes dementia. In order to determine whether this is actually happening, a randomized controlled trial comparing similar groups of people, some using hearing aids and others not treating their impairment with the devices, would be needed. At least one such study is currently under way, though it will be a few years before all the data is available.
Regardless, there is no doubt that hearing aids help plenty of people with hearing loss in Tucson. Most people enjoy a substantially higher quality of life when wearing hearing aids. If you are having problems with hearing and haven't sought treatment yet, contact an audiologist in Tucson to learn whether hearing aids are a good solution.
Related Hearing Loss Posts:
---
Our Tucson Audiologists Office Locations