Tinnitus, the experience of hearing ringing in one or both ears, can result in stress and frustration. In addition to ringing, tinnitus symptoms could also include buzzing, clicking or roaring. About 10% of the U.S. population has experienced tinnitus lasting at least five minutes in the past year.
Recent studies have shown that practicing yoga and meditation could help relieve the emotional symptoms caused by tinnitus. According to a study published in the Journal of Laryngology and Otology, practicing yoga and meditation has a positive impact on overall quality of life. There are no known negative impacts of yoga and meditation on tinnitus symptoms, so if tinnitus symptoms impact you, you may consider learning more and giving yoga a try at Yoga Oasis.
What Is Meditation?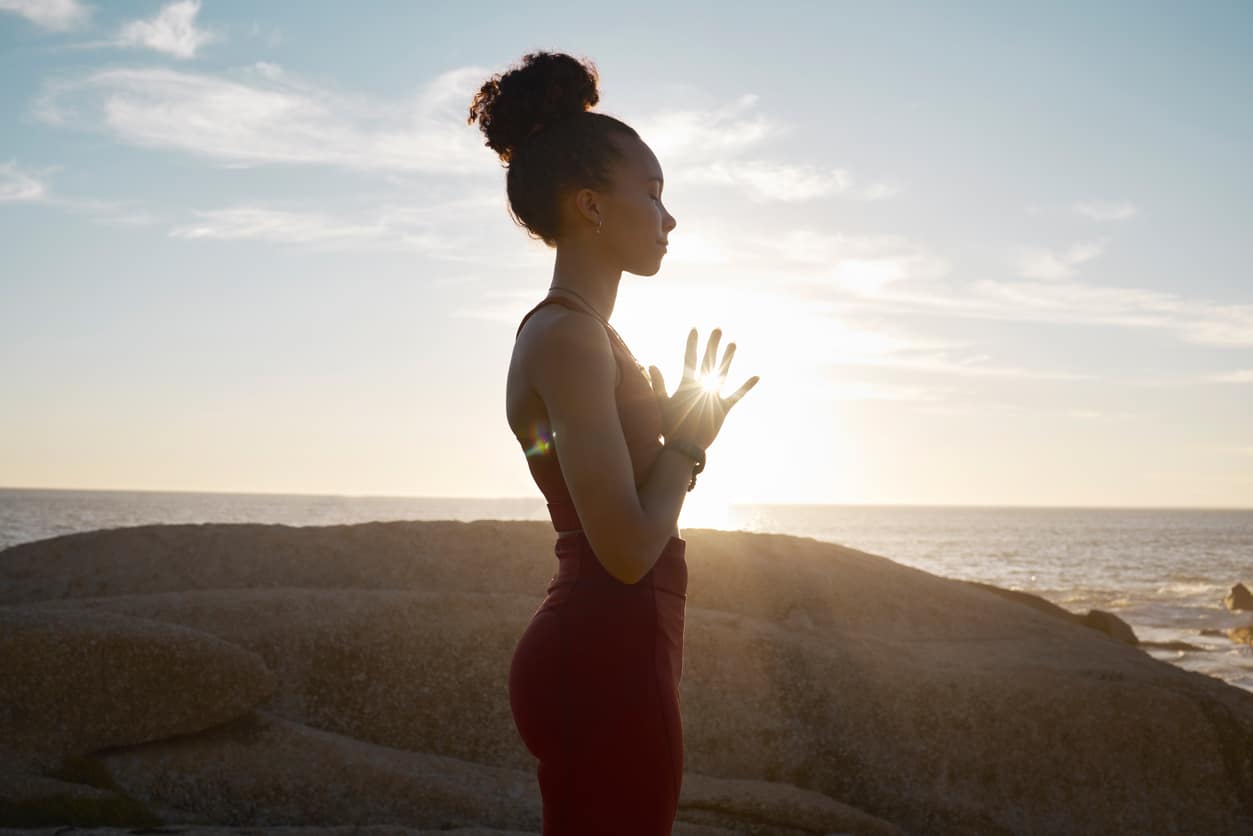 Meditation is the practice of exercising mindfulness or the focus of clearing your mind to be present in the moment. It is shown to have positive impacts on several chronic conditions. While meditating, you may focus on your breathing, thoughts or movement; there are several types.
Sometimes, people with tinnitus grow frustrated while meditating because the silence makes their symptoms more noticeable. If you try meditation for tinnitus symptom relief and this happens to you, it's okay to turn on soft music or a fan and return to your practice. In contrast, some people find meditation helps them to not notice tinnitus symptoms entirely.
There are also forms of meditation that don't involve being silent, such as walking in nature or external meditation, where you focus on external sounds. Each of these can exercise mindfulness, so you can try several types to see which works best for you.
What Is Yoga?
Yoga is a practice that combines mindfulness, meditation, physical postures and breathing techniques. It is often used as a form of physical exercise due to its strength and flexibility-building benefits.
Three studies show there are positive effects of yoga for tinnitus symptoms, including a reduction in severity, stress, anxiety and irritability associated with tinnitus. As with starting any exercise regimen, talk to your doctor to see if it's right for you.
Tinnitus symptoms can result in stress and frustration if left untreated. To understand how it impacts you and how to help reduce the impact of tinnitus symptoms, schedule an appointment with your hearing specialist at Arizona Hearing Specialists.